The Best Partnership that Google Certifies;
Search / Display / Youtube / APP / Shopping
Google Premier Partner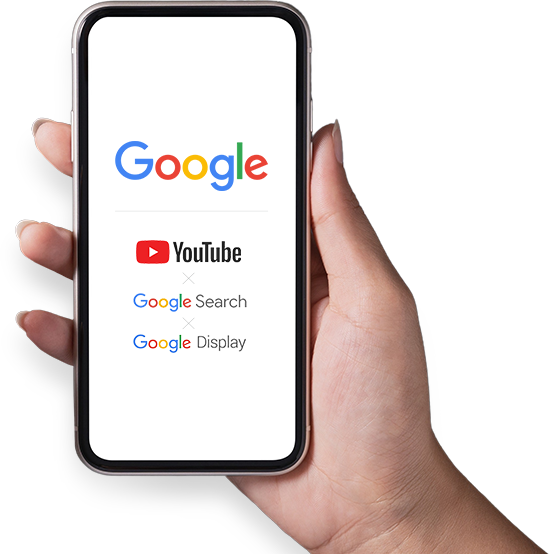 More than 30% in Annual Average Sales
Growth of Google
2021 Premier Partner Awards Winner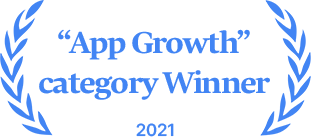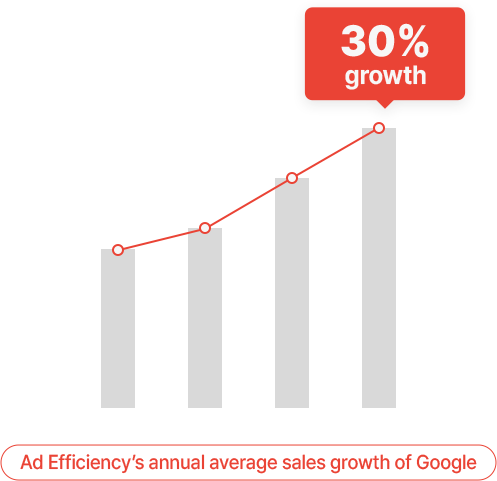 2015

Winner of the Google account optimization promotion

2014
~2016

3 times winning streaks for the Google Partners game on

2019

Selected as Google App Friends

2019

Winner of the Google Search Optimization Score Agency

2021

Winner of the Search Excellent Frontier challenge
Winner of the Premier Partner Awards "app growth" category

2023

Google Premier Partner
The best way to the success of Google campaigns is to be with excellent specialists.
We provide solutions idealized based on diverse businesses as an All-in-one service including operation strategy plans,
diagnosis of problems, and analysis of ad performance.
All-in-One Service by Google Specialist Team
Google certification acquired by all employees
Ad Efficiency remains the premium partnership as Google's official partner agency.
Ad Efficiency is more than possible to support successful Google campaigns by internal Google campaign experts
and for rapid updates on new ad products through various meetings and regular consulting with Google.
Search

Planning for keyword strategies
based on user's search intention
Improving ROAS through diverse smart bidding strategy

Display

Optimizing targeting through segment fragmentation
Securing a maximum conversion volume
through strengthening assets optimized for the media

YouTube

Suggesting ad products suitable for branding
and performance marketing, Organic connection
to the conversion performance while experiencing its brand

Shopping

Exposure of user-customized products through
dynamic display ads Maximizing the growth of sales
through expanding user selling points

App

Suggesting a campaign structure for a solid development
from app install to conversion. Improving traffic
and conversion cost through full use of firebase/MMP
Development of the AD-TECH Solution
by Utilizing Google's Various Data Solution
Ad Efficiency establishes the structured digital marketing strategy based on user behavior through Google data solutions.
Ad Efficiency associates a channel touchpoint with a self-developed AD-TECH solution and suggests an innovative solution with a target segment strategy.
Q.There is a bunch of performance stats on Google Ads, is there a way to utilize them?

A.Ad Efficiency upgrades the Google campaign performance by providing a customized report focused on KPI through Google Ads API.

Q.I'd like to examine the campaign performance by using app data.

A.Ad Efficiency supports an app data analysis service through firebase, and checks on the performance development point.

Q. Is there a way to optimize the campaign by analyzing user experience or based on data?

A.Ad Efficiency discovers optimized UX/UI including validation tests on landing pages through Google Analytics.

Q.We'd like to revise GA, and Google Ads script on the website but we have insufficient technical resources.

A.The internal IT team is available for the script injection through Google tag manager, and for settled management.

Q.We'd like to check overall performance all together.

A.Ad Efficiency provides the client with a real-time automated report including necessary measurements with Google data studio.
Google BEST CASE
Operating a successful campaign is possible
with the help of Ad Efficiency's outstanding strategiesand creatives.