Offering Full-Funnel Solutions from Branding to Performance Marketing
Meta Business Partner

Meta Media Certified Company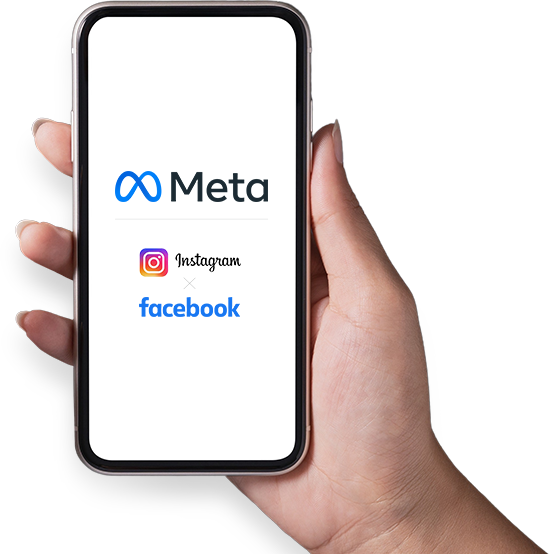 Meta Business Partner
Winner of the 2019 Performance Hero Award
Winner of the 2021-2022 Certified Hero Award
Winner of the 2022 Solution Hero Award

Ad Efficiency is a
business partner agency
of Meta.
We can accurately measure performance with partner-specific analysis reports provided to agency partners.
Through the agency-only service channel, we can respond quickly in the event of an issue.
Meta Certified Company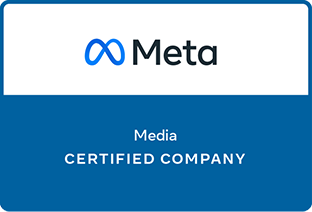 The Ad Efficiency is a Meta Certified Company.
We are recognized by Meta as having digital expertise in Media.
Certified employees are proven to demonstrate increased knowledge,
build effective campaigns, and deliver higher quality work.
We have a specialist team
dedicated to Meta!
In 2021, Meta's Annual Sales Exceeded 20 billion KRW
We achieved unrivaled sales growth in the industry, with annual sales of KRW 23.7 billion as of 2022 through Meta.
The specialist team that constantly studies media provides solutions to your marketing concerns through
a lot of industry references they've accumulated.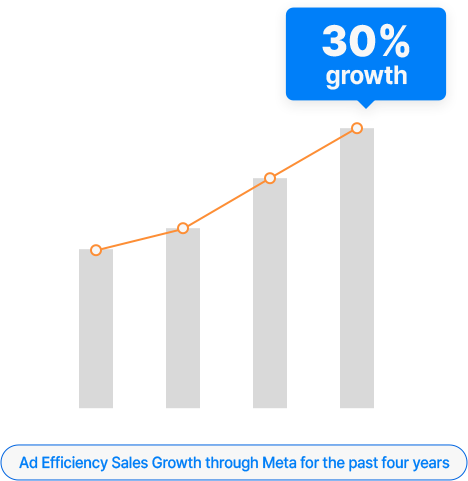 2019

Meta Business Partner Agency

2019

Meta Agency Awards Performance Hero

2020

Meta Official Success Story List
(Increasing efficiency through creative optimization)

2021

Meta Agency Awards Certified Hero

2022

Meta Agency Awards Certified Hero 2 years in a row
Meta Agency Awards Solution Hero
Privileges we have!
Marketing solutions for Meta Business Partner
We have an agency-specific support and can measure performance more accurately with analytics tools and reports.
Our Meta specialist team delivers the clients right marketing solutions at the right moment.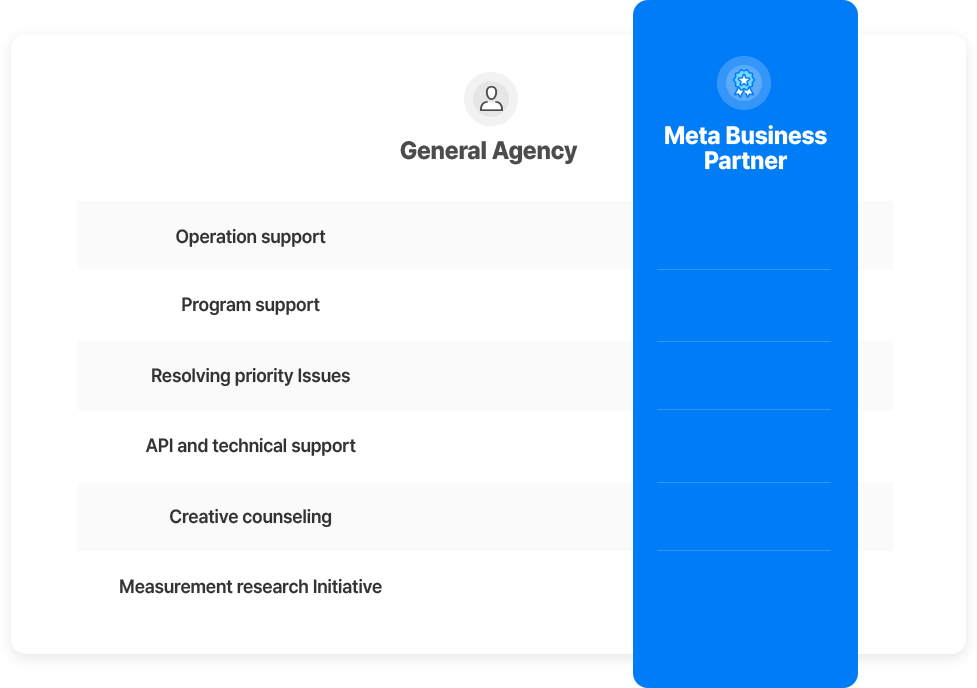 Meta Partner Awards 2021 Interview
Blueprint Professional Course Expert Certified Hero Award!
To become Meta's top professional, AD Efficiency has completed far more expert courses than the industry average.
Meet our CEO and Heroes who are driving AD Efficiency growth.
Advanced Data-Driven Marketing
From targeting to creatives, we analyze data
and derive insights from various perspectives.
I'd like to check which advertising asset is effective for the target.

We check efficiency through A/B tests using Meta's testing solution.

I'd like to implement a customized strategy for the new platform that can reach the younger generation.

We suggest platform strategies that fit your goals, such as customized operational strategies for Instagram stories.

I'd like to deal with signal reduction after iOS 14.5 update.

There are management plans for issues such as the integration of campaigns and sets to secure machine learning liquidity, and integration of conversion API.
Meta BEST CASE
Ad Efficiency creates the best outcomes beyond the goals of our clients.